Thank you for wanting to support one of our wonderful children through school and into a bright future.
Take a moment to read about Esther, Ezekiel and their friends.
Starting a supporting relationship will enrich their life ... and yours
Thank You!
Esther's Story
Esther is 16 years old.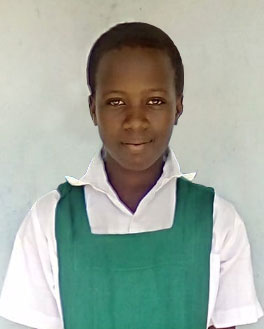 Esther is the middle child of three siblings and sadly, both parents died before she was 8. The children now live with their stepmother who works as a security guard in Kisumu. Their stepmother has two children of her own and she is struggling to care for all of them - her wages alone don't stretch far enough to feed 6 mouths.
Although she lives with her stepmother, Esther comes to our Children's Home for lunch in order to have one large, nutritious meal a day. Although she is 16, she still goes to Tieng're Primary School which caters for children aged 6-14 years old. We believe she lost a few years of schooling before we started looking after her.
Esther currently has no sponsor and we are looking for someone who would like to sponsor her to help feed and clothe her, give her a chance in life with an education and someone who will show her that she is loved.
If
you
would like to sponsor Esther, please complete the form below and we'll get in touch with you as soon as possible.
Esther would love to have her own sponsor and stay in touch with you with news and stories about her life and be able to tell you all about how she's doing at school and with her friends at the Children's Home.
Evelyn's Story
Evelyn is 14 years old.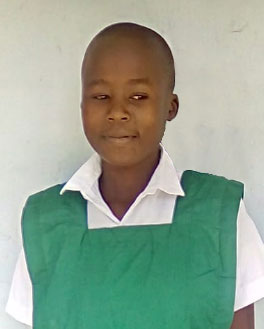 Sadly, Evelyn's mother and father separated when she was about 5 - just two years after their marriage - due to continued domestic problems. The separation has lasted for 10 years now. She has a big brother who dropped out of school in order to become a carpenter and earn money for himself.
Evelyn's mother sells fresh fruits to try to provide for the basic needs of her daughter but Evelyn was in danger of suffering from malnourishment and neglect. The village elders recommended she come into our Children's Home for one good meal a day and some care and stability from a loving family home .
If you would like to sponsor Evelyn, to help care for her, to help her to stay in school and gain vocational skills, she will then one day be able to break the poverty cycle and stand on her own feet no longer needing to rely on charity.
She would love to know that someone cares for her and wants her to succeed, someone with whom she can build a relationship and tell her news.
Would you like to sponsor Evelyn?
Ezekiel's Story
Ezekiel is 14 years old.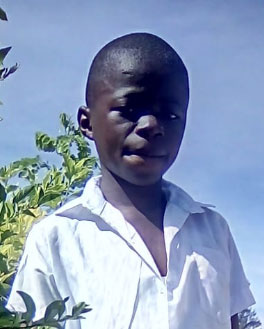 Ezekiel is the youngest of two siblings. Tragically, his mother has passed away and his father is currently serving a prison term over an assault case he was involved in that resulted in a death. Both Ezekiel and his sibling now live with their maternal grandmother who is poor and elderly and simply cannot meet their basic needs.
Ezekiel really needs a sponsor to help care for him. He is in a very precarious position and his future is very unsure.
If you would like to sponsor Ezekiel, you will not only help with much needed support for food, clothing and education but you will also bring a stability to his life which will be incredibly precious to him.
Please complete the form below letting us know you would like to sponsor Ezekiel and we will be in touch with more details about him and let him know that you have spoken up for him.
Kevin's Story
Kevin's exact age is unknown but we would estimate that he is about 9 or 10 years old – the youngest of four brothers and sisters.
His father is a casual labourer but sadly no one knows where his mother is. She has suffered from mental health difficulties for many years and left the family home a few years ago.
Kevin's big sister is at secondary school and is assisted by her maternal family but the other siblings are still at junior school and their father tries his best to take care of them around his work. Any spare money goes to pay for their school uniform and books. The family is in an extremely needy state and Kevin was particularly at risk from malnourishment until he was referred to our Home.
Kevin currently has no sponsor and we are looking for someone who would like to help care for him. We rely on people like you to help ensure Kevin will have enough food to eat and an education so that he will gain the skills he needs for a successful life ahead, finally breaking the cycle of poverty which misfortune and few resources has bestowed upon him.
If you would like to sponsor Kevin, please complete the form below and get in touch.
He would love to have someone to write to and share his news with.
Get in contact to sponsor your chosen child.