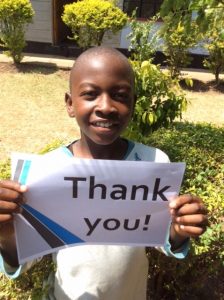 Corporate Social Responsibility (CSR) is a fantastic initiative bringing about continually growing numbers of relationships between businesses and charities who understand how they can help each other. Furthermore, CSR relationships better the lives of communities all over the world.
Adopting a charity to partner with allows you to quickly develop a social responsibility arm to your business run by charity sector professionals. Customers are increasingly looking for businesses to offer that assurance to them that a percentage of anything they spend is being used responsibly to support people and communities in need. In response, customers connect much more warmly with a brand and it is now well known to have a positive effect on the bottom line with anything up to a 10% increase in profits.
We are looking out for a corporate partner where there is good alignment between our charity and your business brand, your ideals and your culture.
A connection between us can…
…enthuse and attract more customers to your brand
…help to engage and develop your staff
…build a fantastic atmosphere in the workplace through team activities which grow morale and encourage precious bonds

Will we be a good fit for your business brand, products and services?

What other benefits can our relationship bring to your business?
We'd love to talk to you if you are looking for a Corporate Social Responsibility partner and show you how we can support you as you support us. Even small amounts achieve a lot for the children in our care and we will be able to show you exactly what your input is achieving which you can in turn show to your customers and staff. The goodwill it brings and the resulting financial boost to your bottom line shows CSR as a superb Return on Investment which you can measure against your other forms of marketing.