We may have mentioned over the years about one of our trips to Kisumu in Kenya where we visiting the local Primary School which all the young Kisumu Children attend. We noticed one girl called Lillian with a large swelling that had closed her left eye. She was, at this time in 2013, in a red uniform from her previous school. The reason we were informed was that she had been bullied in her previous school due to her deformity – so Alice, the Head Mistress, made it quite clear that in her school there was to be no bullying. Hence Lillian settled well and made new friends.
This deformity is caused by Neurofibromatosis which is quite rare (fortunately) but nevertheless Lillian required a major operation in 2014. Unfortunately the nodules on her optic nerve that were removed have since regrown, so these need removing once more together with cosmetic surgery to restore her sight. She now lives in the Home full time both for medical care and so she can do her homework, as there is no electricity at her rural home.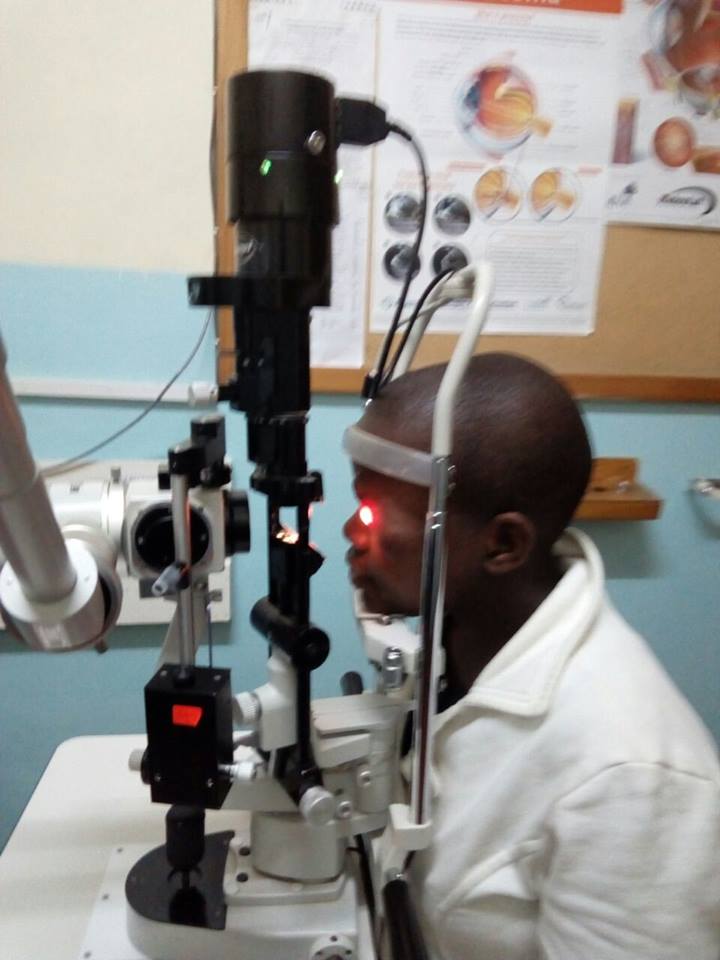 To date Lillian, Mum and Pamela the matron have had many visits to Nairobi for her to be reviewed by an excellent doctor but now the decision has been made for a more extensive operation to take place at the Jomo Kenyatta Hospital on November 14th 2018.
Hence we need to raise funds for what is hopefully her last operation. The total cost for this operation is £2,000 so any contributions will be most gratefully received on behalf of Lillian.
Cheques can be made out to Kisumu Children Trust (with "CBCH Health" written on the back). If you would like a Gift Aid form do let us know. Then post it back to us at 1, Thorpe Avenue, Tonbridge, Kent TN10 4PW.
If you wish to do a bank transfer our bank account is at CAF Bank Ltd, sort Code 40 52 40. Account number – 00011583. Please quote "CBCH Health".
Thank you so much on behalf of this very special young lady.