Why an extension?
With roughly 10% of the population in Kisumu classed as destitute children, and the number of children's homes in the city shrinking, there is an ever growing need for our existing children's home to expand.
This means our current family of 48 will soon become 72 as the plans for a new dormitory are now in place. This will house an additional 24 children on our 1.7 acre site.
The KCT team have been working hard to raise the funds required for the new extension and thanks to the generosity of others we have raised enough to start the building.
November 2016 – The Opening Ceremony
We wanted to share with you the exciting events surrounding the opening of the new extension at Cherry Brierley Children's Home on 10th November. We asked the children to write their reflections on the event and are sure you will enjoy both these and the photos of the occasion.
All of the pictures and news of the day are on our November Newsletter >>.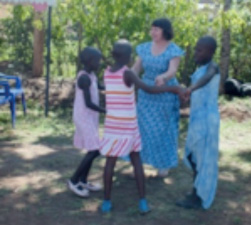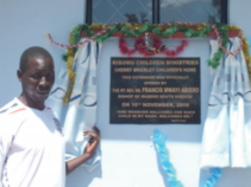 Would you like to sign up to receive our quarterly newsletter for all future news?
Join our Newsletter Mailing List